Offered services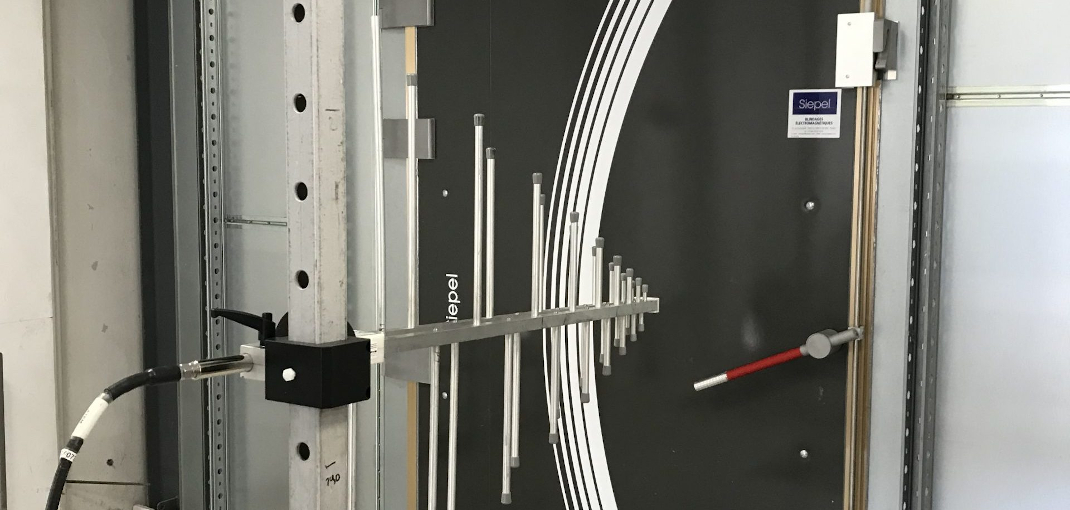 A variety of measurements compliant with applicable standards
Our complete range of measurements services complies with current regulations to assess the performance level of your installations.
These services are done in two steps. First of all, a test plan is submitted for approval before the measurements. We will then independantly draw test reports out detailing the performances of your installation. All measurements that are within the scope of our accreditation will be delivered to you following the requirements set out by the French Accreditation Commitee (COFRAC).
These services apply to all anechoic chambers and Faraday cages regardless of their original manufacturer.
Shielded rooms and anechoic – reverberation chambers measurements
REFERENCEN
MEASUREMENT
FREQUENCY RANGES
STANDARDS / RECOMMENDATIONS
Shielded rooms and anechoic / reverberation chambers:
SE
Shielding effectiveness
10 kHz – 40 GHz
EN-50147-1*
GAM T20
MIL-STD-285
NSA
Normalised site attenuation
30 MHz – 1 GHz
CISPR 16-1-4*
ANSI C63.4
EN 50147-2
S-VSWR
Site Voltage Standing Wave Ratio
1GHz – 18 GHz
CISPR 16-1-4*
FU
Field uniformity
26 MHz – 18 GHz
EN 61000-4-3*
IEC 61000-4-3*
ALSE
Absorber Lined Shielding Enclosure
150 kHz – 1 GHz
CISPR 25
MSRC-SU
Mode stirred reverberation chamber validation: Statis- tical uniformity
80 MHz – 40 GHz
EN 61000-4-21
DO 160 ISO 11452-11
FS-VSWR
Quiet zone characterization Free space VSWR method
500 MHz – 40 GHz
IEEE 149
SCD
Screen room damping
DEF STAN-59-411
TD
Quiet zone characterization: Time domain reflectometry method
500 MHz – 40 GHz
N/A
AD
Acoustic damping
250 Hz – 8 kHz
EN ISO 11957
Materials characterisation:
ARC
Absorbing materials reflectivity characterisation
10 MHz – 50 GHz
IEEE 1128
MC
Materials properties: permittivity and permeability
10 MHz – 18 GHz
N/A
*Measurements within the scope of accreditation No.1-7068