Wireless Technologies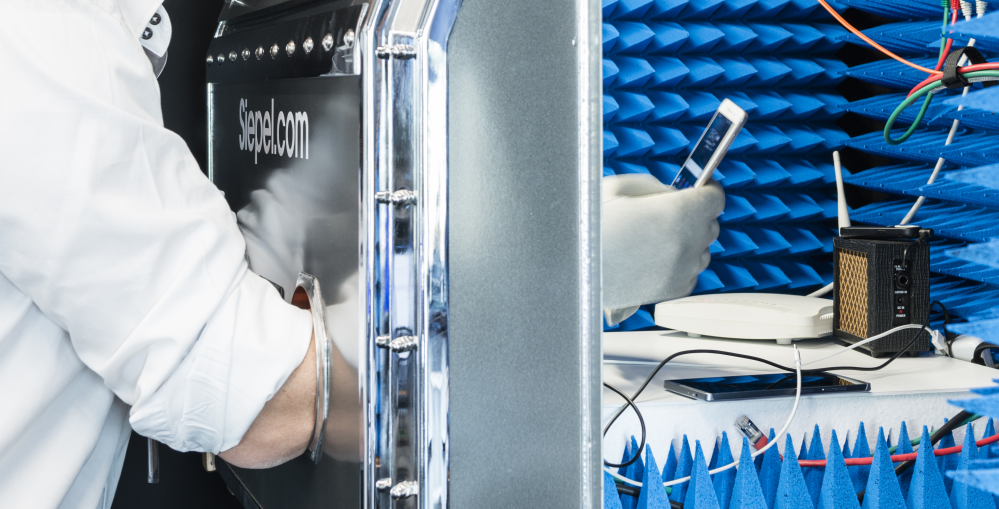 The rapid growth of communication systems and the gradual global roll-out of 5G are bringing about deep-seated changes in the activities of many sectors of industry. The core focus is placed on the integration of the new connected technologies.
We supply our customers in the sectors of mobile telephony, IoT-enabled connected objects and wireless communications (5G, GSM, Wi-Fi, Bluetooth, etc.) the electromagnetic test equipment needed both during the R&D phase and during production control and measurement activities.
The anechoic chambers, mini-chambers and shielded boxes we supply are intended for both providers of measurement equipment (spectral analysis, network analysis, etc.), who integrate our hardware into their own turnkey solutions, and supply manufacturers of wireless telecommunications equipment who want to define product characteristics prior to market launch.
By way of an example:
Tests of correct IoT / Debug functioning = communication protocol tests (2/3/4/5G, Wi-Fi, Bluetooth, etc.)
Communication between devices (protocol, antennae, etc.)
Measurements for antenna characterization
Our test solutions
Explore our range of test equipment designed to meet the challenges involved in the growth of connected devices.