Aeronautics, Aerospace and Defence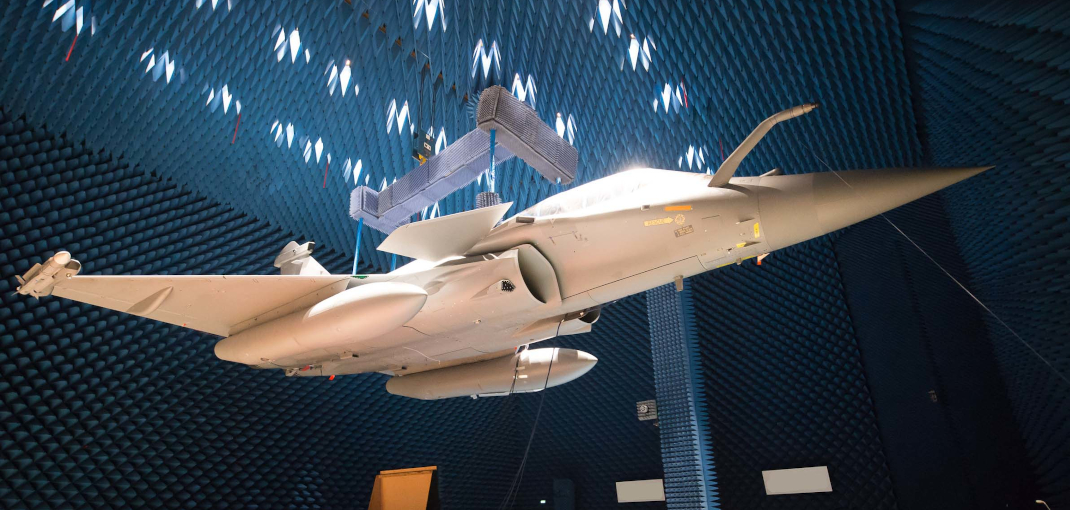 Ever since we were founded, we have been involved in critical aeronautic and aerospace projects. This experience allows us to provide services that meet your expectations by taking account of all the parameters (handling, cleanroom conditions, large-sized doors, ventilation, interface with the measurement instrumentation, etc.).
Nowadays, we produce anechoic chambers capable of meeting the requirements of these sectors (tests conducted on large-scale satellites, missiles, fighter aircraft, military vehicles, etc.).
We are used to meeting the requirements of the following standards:
DO 160 RTCA DO160-xx: Environmental conditions and test procedures for airborne equipment
MIL STD 461-xx : Defence standard – Requirements for the control of electromagnetic interference characteristics of subsystems and equipment
MIL STD 285, IEEE 299, EN 50147-1: Standards relating to the efficiency of shielding
Our anechoic chambers are used for EMC tests (including HIRF high-intensity fields) and antenna measurements:
Antenna tests and measurements (near field, far field, PIM)
Avionic tests (radar, etc.)
Tests of Radar Cross-Section (RCS)
Satellite test
Hardware-in-the-loop test (HWIL)
Systems for testing military vehicles