Secure Box, with utmost confidentiality
Prevent any recording with mobile devices
To ensure that sensitive meetings remain confidential, Siepel has developed a secure box which cuts out any connection to the GSM, 3G/4G/5G, Bluetooth or WiFi networks by mobile communications equipment and also prevents any voice recordings (ongoing conversations).
This product, whose characteristics make it unique on the market, provides a particularly high level of electromagnetic and acoustic isolation. It is therefore ideally suited for the confidentiality requirements of institutional authorities and private users. It can accommodate multiple devices simultaneously, while these continue to remain visible to their owners.
Equipped with a castor-mounted base, it can be moved to bring security to any "conventional" conference room.
Rewarded at the Trophées de la Sécurité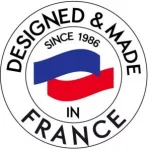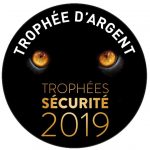 In September 2019, the Secure Box won the Silver Award at the Trophées de la Sécurité in the Cybersecurity category.